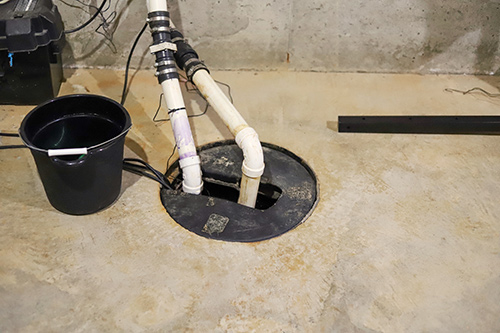 Protecting your family from radon gas often requires professional sealing your sump pump. Radon is a real threat and to reduce radon exposure within your home requires special professional skill. We've delivered this home safety solution homeowners in Sutton and the surrounding areas for years now.
In order to keep your loved ones from radon, it is highly important to secure a qualified and professional sump pump installation services from true professionals that you can trust. We do this by delivering regular testing for radon in your home and regular inspection of your radon mitigation system. We install external discharge lines that transits out of the home, into the yard, and away from the home. This home improvement project empowers the sump pump to be one of the most cost-effective home safety solutions that you can provide your family.
Sump pumps are normally used in homes where flooding is a natural recurring phenomenon. They are critically important as they pump undesirable pooled water from your home. This reduces/eliminates dampness that cause mold and other health hazards. Combining your sump pump with a sump dome (an airtight cover that is gasketed to service the sump pump) serves to block harmful radon from entering your home.
For more information regarding sump pump and radon mitigation services, contact Radon Systems LLC.