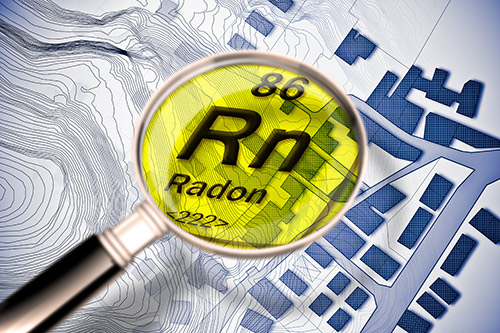 Radon is a naturally occurring and potentially deadly toxin. It is found in the outdoor air and in the indoor air of buildings of all kinds. Over time, breathing in high levels of radon can cause lung cancer. Radon is a very serious health risk so you need to rule in or rule out the presence of radon within your home.
It is never optimal to act on radon testing based upon suspect health concerns. With that said, there are signs that your home needs radon testing. When you feel shortness of breath, hoarseness, chest pain or tightness, worsening cough and trouble swallowing, call the Radon service professional. Testing for radon is easy and affordable. It is beneficial if you act immediately and make sure that this odorless, colorless gas is and do something to protect your family from it. Exposure to this carcinogenic gas will accumulate in basements and create risk for lung cancer among inhabitants. At any time, this radioactive gas will be formed in soil, rocks, and water that breaks down beneath your home. Then it will enter through cracks and holes in your foundation. And radon gas will move through the ground and escape outside or into buildings. It is the reason why it is important to test your home once every year. If traces of radon are found in your home, radon control professionals will install solutions designed to redirect radon out and away from your home.
Radon levels will vary greatly from home to home. The only way to know if your home has a radon problem is to test it. The amount of radon in indoor air will vary depending on structural deficiencies, ventilation, and is influenced by the weather outside. High radon levels will be a risk to the health of you and your family.
If you need an expert on radon to test and fix a radon problem, contact Radon Systems LLC.