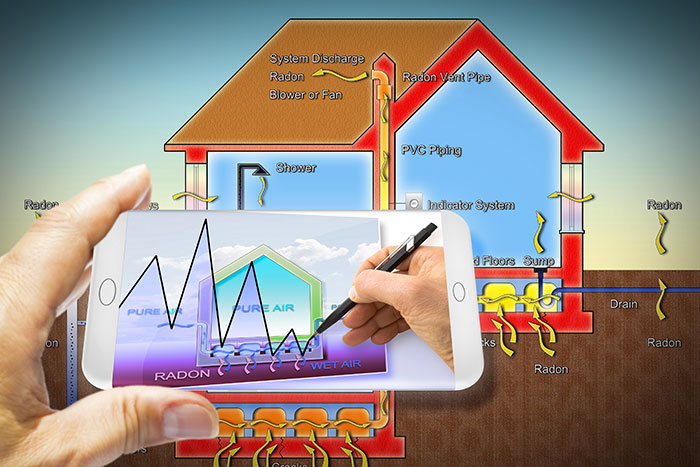 Small radon particles will sneak into your home through tiny cracks and attack your lungs with risk-causing effect. Do not procrastinate radon testing and eradication. Breathing radon can have deadly health effects.
Radon gets into homes and buildings through small cracks or holes and build up in the air. The good news is that testing for radon is easy and affordable. Since radon is a naturally occurring radioactive gas that can build up in your homes, it is important to raise awareness of the harmful effects of radon and to promote the testing and reduction of radon gas.
We will be happy to empower you to continuously monitor your home for radon. Again, this is a family health risk that you do not want to procrastinate establishing active protection against. Should radon be present, our radon mitigation services will deliver cleaner lungs and newfound confidence in the safety of your home.
When it is time for you to be confidently radon free, contact Radon Systems, LLC.