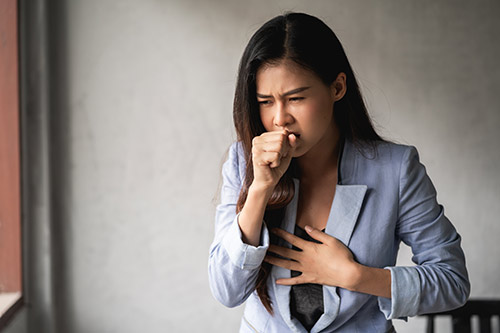 There are leading signs that you need radon testing. If you experienced shortness of breath, hoarseness, chest pain or tightness, worsening cough, trouble swallowing and others are signs that you have to move now. The worst case is that prolonged Radon exposure will increase your risk of lung cancer. The important thing is to have radon testing done along with your inspection. Get your home tested for Radon before it's too late.
You all know that Radon is a radioactive gas that is not seen or smelled. This radioactive gas is formed when soil, rocks and water break down beneath your home which enter into cracks and holes in your foundation at any time. It will migrate through plastic and concrete where it finds an airway where the house contacts the soil. This will include cracks in foundation walls and floor slabs, construction joints, gaps around service pipes, support posts, window casements, floor drains and sumps. It is the reason why hiring radon control professional services is necessary to install solutions and designs to redirect radon out and away from your home. You will protect your loved ones from this odorless gas by testing for radon levels in your home. It is one way that you will prevent the unnecessary health consequences that are associated with radon gas. If you are house hunting, when negotiating the asking price and before closing the deal, check off with radon testing. It is important that your dream home is a healthy home.
The best choice is hiring a radon mitigation contractors to address the issue. Knowing the in's and out's of Radon, you will know when to test or when to mitigate. With the incredible technology nowadays, you will not believe how fast you get the results. It is highly recommended to homeowners to do a test before renovating your home for healthy indoor air quality before your new countertops.
Contact Radon Systems LLC for accurate radon testing and effective radon mitigation system.