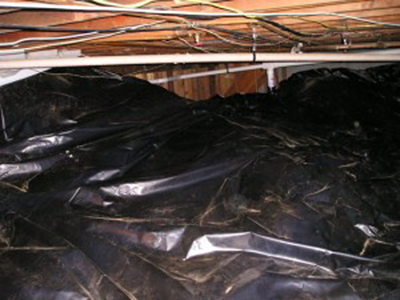 A Sub-Membrane Ventilation System (SMVS) is a type of radiation mitigation system used to protect people and property from exposure to radioactive material. It works by using a series of vents and filters to create a controlled, pressurized environment that keeps dangerous airborne particles, such as those from nuclear accidents, from entering the building or structure.
The SMVS is composed of an intake system, an air duct system, and an exhaust system. The intake system consists of an air intake vent, an air filter, and an air pressure regulator. The air duct system contains air ducts, air filters, and air pressure regulators. The exhaust system consists of an exhaust vent, an exhaust filter, and an exhaust pressure regulator. The SMVS works by controlling the pressure of the environment inside the building or structure. As the pressure inside the building or structure increases, the number of radioactive particles that can enter is reduced. This helps to reduce the amount of radiation that people and property are exposed to.
To learn more about Sub-Membrane ventilation systems for your home, contact Radon Systems LLC.