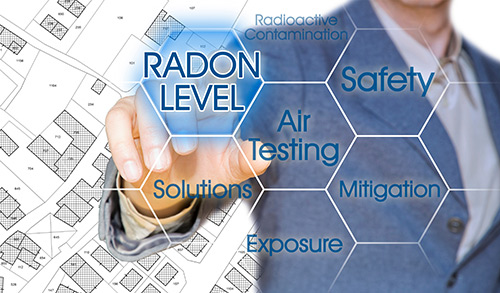 Greetings from Sutton Mass' Radon Systems LLC. If Radon is an afterthought in you and your family's life, we urge you to think again. Radon is a radioactive, odorless, and tasteless gas. It is formed as natural deposits of uranium throughout the earth's crust decay. When this decay process occurs, Radon gas enters the home and becomes a health issue. As radon decay products are inhaled, they can alter the cells in the lungs. These alterations can increase the potential for getting lung cancer.
Indoor radon is the second leading cause of lung cancer in the United States and breathing it over prolonged periods can present a significant health risk to families all over the country. It's important to know that this threat is completely preventable. Radon can be detected with a simple test and fixed through well-established venting techniques.
We and your state government take the subject of Radon VERY seriously. There is a rigorous process for radon mitigation service providers like us to become certified radon mitigation professionals. We'll explain it to you personally. In our next blog post, we'll talk about radon mitigation sump pumps, how they are installed, and what results you can be assured that they deliver.
But then again, why wait? Radon is an active threat and you owe it to yourself and your family to rule that threat in or out as soon as absolutely possible. Contact Radon Systems LLC to get that rolling!